Dr Peter Kim
BSc(Med) MBBS(Hons) FRANZCO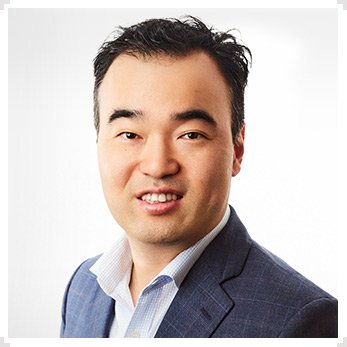 Dr Peter Kim graduated from the University of New South Wales with a Bachelor of Science (Medicine), Bachelor of Medicine and Bachelor of Surgery (Honours). He completed his ophthalmology training at the Sydney Eye Hospital (SEH).
Dr Kim undertook subspecialty training in Corneal and Cataract Surgery at the SEH; Paediatric Ophthalmology and Strabismus in Vancouver, Canada; and a Cornea, Cataract and Refractive Surgery Fellowship at the renowned Toronto Western Hospital in Toronto, Canada.
Dr Kim is a Staff Specialist at the SEH where he is actively involved in teaching registrars and fellows in the art of cataract and corneal surgery.
Dr Kim has published over 50 scientific articles in international medical journals, as well as book chapters in his areas of expertise. He has presented at numerous Australian and international scientific meetings.
His interests include the latest innovations in cataract surgery, corneal transplantation (DMEK/DALK), keratoconus management (collagen cross-linking, intrastromal corneal implants), refractive surgery, strabismus and pterygium surgery. Dr Kim also speaks Korean.
Dr Kim is committed to providing the highest quality eye care for his patients by using the most up-to-date technologies and techniques.
Click here
Background
Cataract, Cornea and Refractive Surgeon
Private Practice (Fairfield Eye Surgery, Epping Eye Surgery, Burwood Eye Clinic and Sydney Laser and Vision Centre)
July 2011 – Present
Staff Specialist Cornea & Cataract Surgeon
Sydney Eye Hospital
July 2011 – Present
Cornea, External Diseases & Refractive Fellowship
Toronto Western Hospital, University of Toronto, Ontario, Canada
July 2010 – June 2011
Paediatric Ophthalmology and Strabismus Fellowship
British Columbia Children's Hospital, University of Vancouver, British Columbia, Canada
July 2009 – June 2010
Corneal Fellowship
Sydney Eye Hospital, Australia
January 2009 – June 2009
Ophthalmology Registrar
Sydney Eye Hospital, Australia
2005-2009
Medical Registrar
Dalcross Private Hospital, Sydney, Australia
Jan 2004 – Jan 2005
Liverpool, Campbelltown & Sutherland Hospitals, Sydney, Australia
Registrar
Liverpool Hospital, Sydney, Australia
Jan 2003 – Jan 2004
Neurology Registrar
Liverpool Hospital, Sydney, Australia
Jan 2002 – Jan 2003

Resident Medical Officer
Liverpool Hospital, Sydney, Australia
Jan 2001 – Jan 2002

Further Education
Postgraduate Certificate in Biostatics – 2008
Biostatistics Collaboration of Australia
Macquarie University, Sydney, Australia
Graduate Diploma in Medicine (Clinical Epidemiology) – 2003
University of Sydney, Sydney, Australia
Professional Memberships
Medical Board of Australia (General)
MED0001186100
American Academy of Ophthalmology
International Member 2011 – Present
American Society of Cataract and Refractive Surgeons
Member 2010 – Present
Royal Australian and New Zealand College of Ophthalmologists (FRANZCO)
Fellow 2010 – Present
Korean Australian Medical Society
Member 2012 – Present
1999
Royal Australian and New Zealand College of Ophthalmologists Medal
Eye Diseases in Indigenous Communities